The speakers and participants in a group photo.
On 13th May 2017, group of artistes and music companies came together at a workshop to discuss possible marketing strategies and to have a clearer understanding in the concept of branding.
The event which started at 10am, saw guest speakers motivational coach and commercial expert, Ms June Ho (RiteOnCourse) talked about creating unique brands in the entertainment business, Head of Trade Marketing for Asia Pacific, Mr Syaheed (Believe Distribution Services) shared his insights and strategies on digital music marketing and Mediacorp Radio (Malay Unit) Executive Music Director Mr Burhanudin Buang shed some light in the radio industry where he touched on quality aspect of a production and managing expectations. The moderator for the morning session, singer/songwriter Mr Aqmal N, also gave his tips on how to go about for application of grants and funds in Singapore.
The participants were very interested in all topics covered by the speakers but most questions raised from the floor were about the issue of funds where not only Mr Aqmal replied to their queries but Mr Syaheed also shared his knowledge as the vice-president of SGMUSO (Singapore Music Society) on this topic.
The afternoon session resumed with the first activity: MIND MAP. During this activity, the participants were asked to discuss about their action and concern for the three main topics; Marketing, Branding and Commercial Music.
Then the group proceeded to SWOT Analysis where they were divided into two groups to share the strength, weakness, opportunity and threats that Singapore's music scene is facing. From the analysis, we found out that there are indeed common advantages and disadvantages that this music scene is facing.
World Café came soon after. They were divided into 3 groups and these groups will have to go table to table every 10 mins to discuss different topics. From this activity, it was indeed clear that given any differences and circumstances, these group of artists, activists and music business represenatives are willing to work together and compromise on one ultimate goal and that is to excel in the music business.
At the end of these activities, the participants collectively agreed on various issues and some of them are:
lack of artist representation here in Singapore especially for those from the Malay scene.




geographical size and population of the country makes it more manageable




marketing approach should be more target specific rather than one size fits all measure
We also received encouraging feedbacks from this workshop:
Aqmal N (Singer/Songwriter/Producer) "It was a great experience to share and gain knowledge with other musicians, producers and industry experts. Hope to attend more programs such as this in the near future."
Nana Karia (Singer) "Eye-opening and enlightening. Valuable info about the music industry shared and discussed with many SWOTs acknowledged and addressed. Looking forward to the next one!"
Burhanudin Buang (Songwriter/producer/Exec Music Director of Mediacorp Radio) "A landmark workshop, empowering, inspiring and educational."
Amyr Abadawn (Nangbotinang Records/Voz Management) "Thank you so much for the knowledge & to the organiser. We really learn a lot today."
Malon (Songwriter/Producer/Qudra Music Publishing) "Valuable advice and insights from the professionals. The sharing of experiences, explanations, bereaucracy and concerns among artists that the industry is facing are eye-opening. More sessions like this is much needed."
Syawal Ziyad (Songwriter/Producer/Sallys Music Production) "Great start for the Malay Music Community, at least. Finally possibly a game changing workshop. Looking forward to more series like this."
Adha Bhumiband (Singer/Songwriter) "It was a great initiative from the organising committee. The workshop was packed with knowledge for our musicians and artist. The speakers gave precise information to those attended. The 'openness' during the Q&A was great. Those attended are able to share their challenges and seek advise from the panel. On a personal note, the time for the speaker could be extended and same goes to the Q&A session. The workshop should be more often. It have benefited me with great knowledge about the Singapore music industry. It is a Music Business hence in business we need knowledge to run it."
Olly (Songwriter/Voz Management) "The workshop was so interesting and informative that I have no issues with the workshop going longer for days."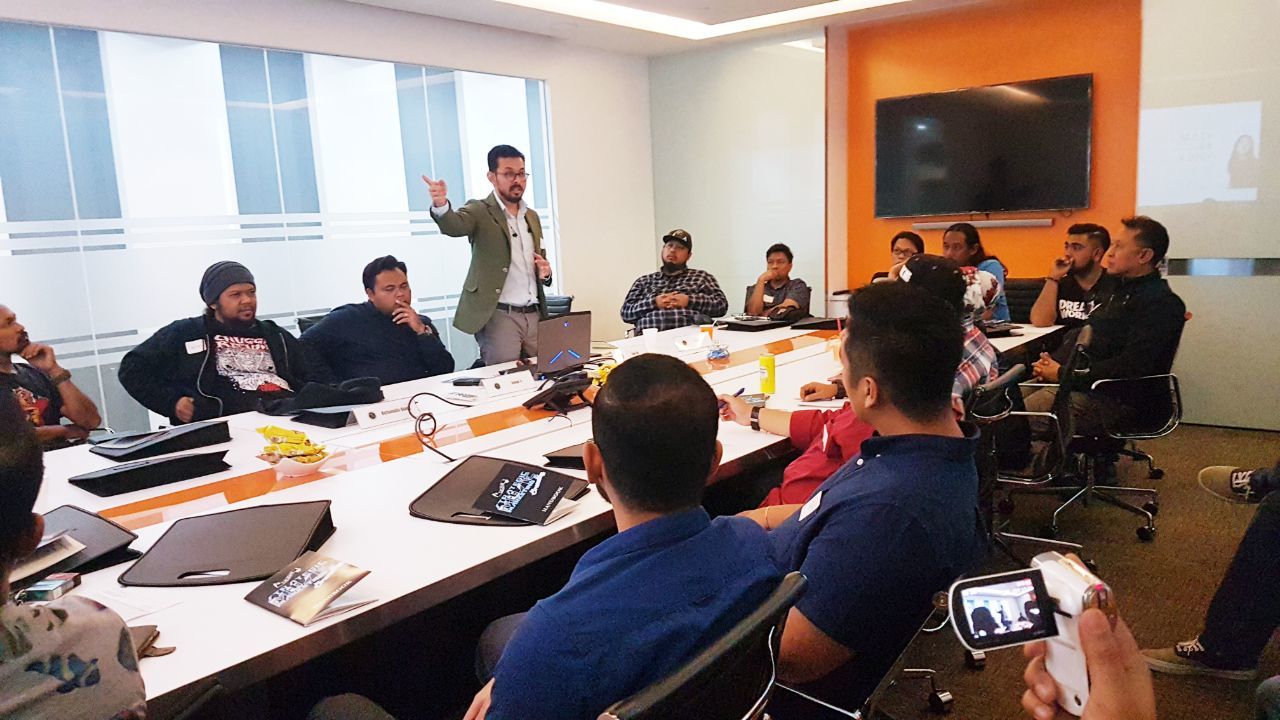 Head of Trade Marketing of Believe Distribution Services, Mr Syaheed providing insights.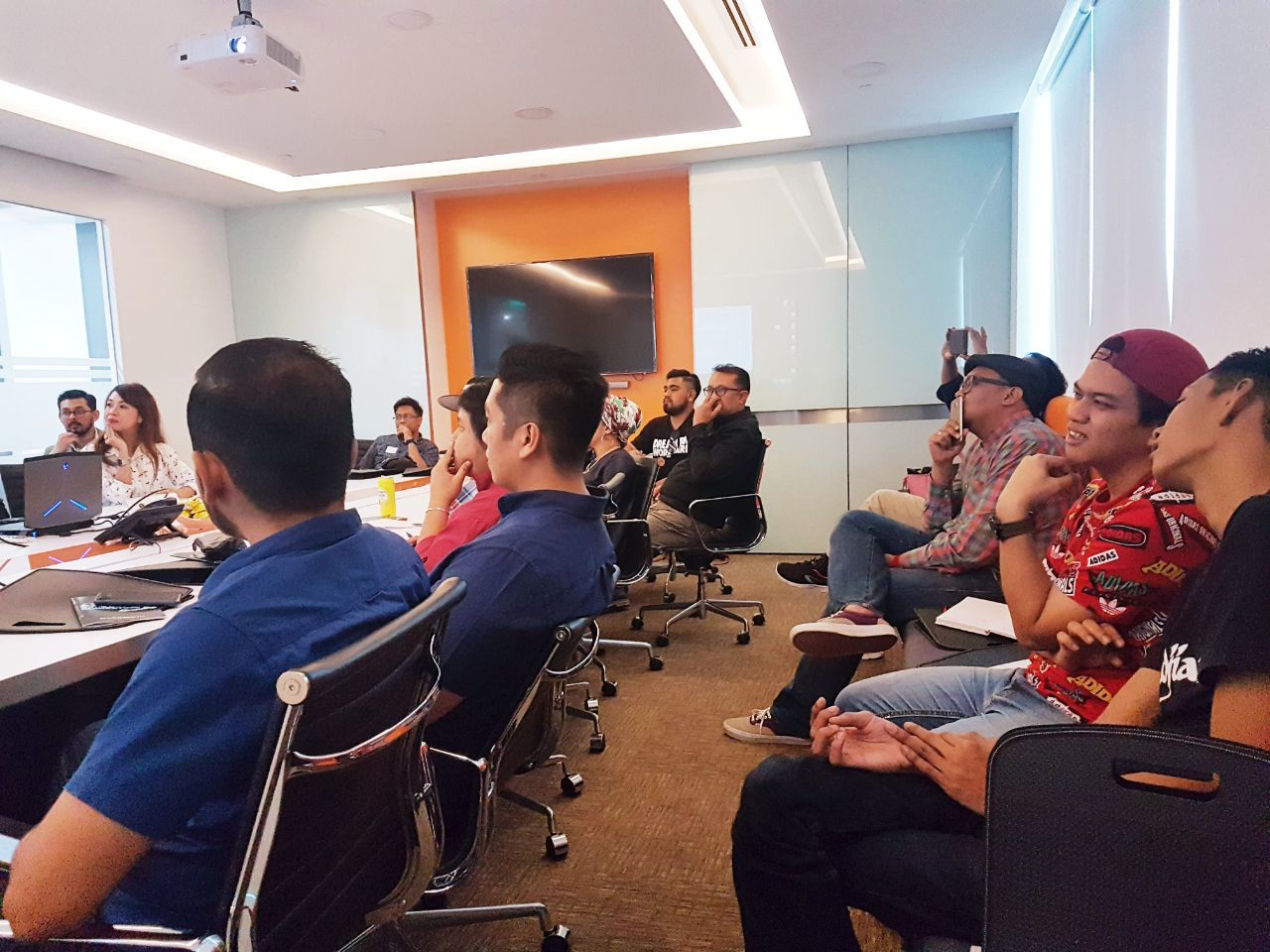 Everyone is paying close attention to the Executive Music Director of Mediacorp Radio (Malay Unit) Mr Burhanudin Buang.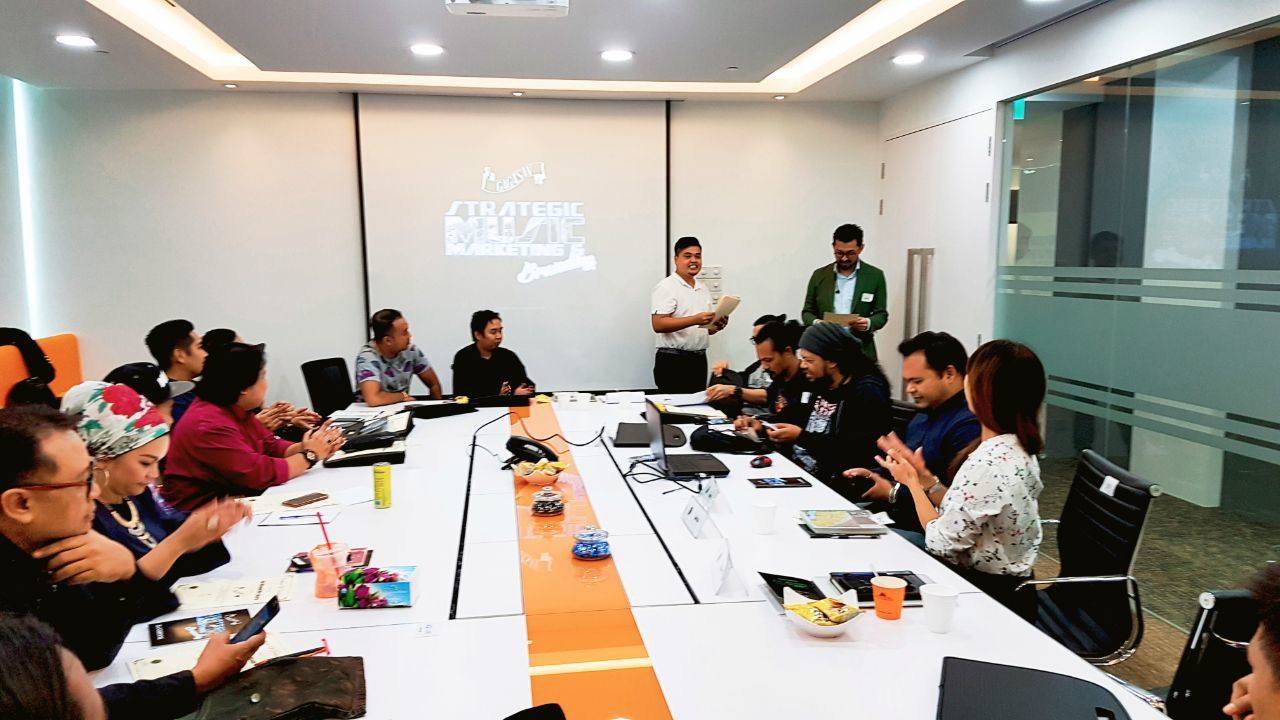 Handing out certificates of participation to all.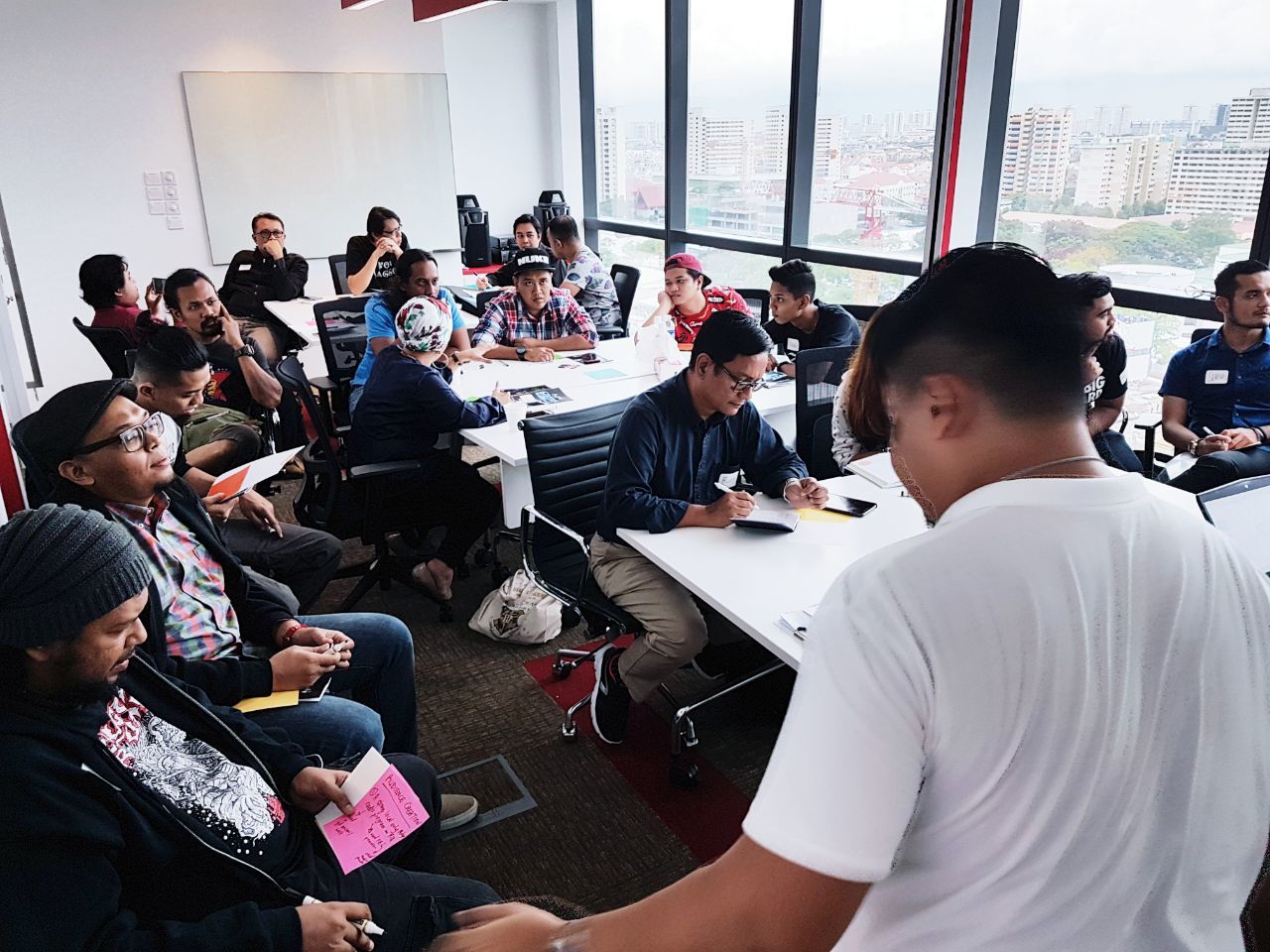 Mind Map excercise.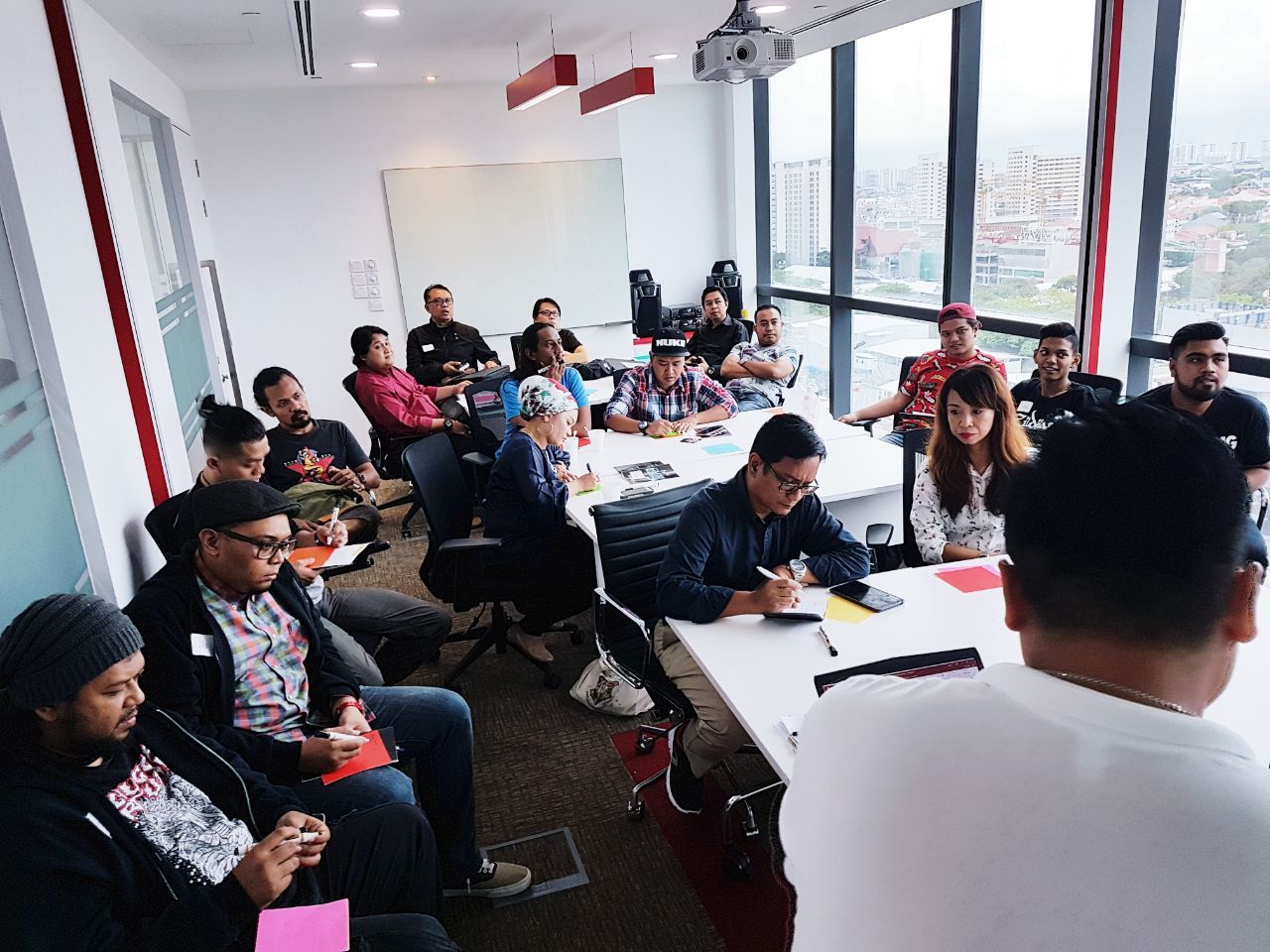 Brainstorming for actions to be taken on the concerns raised.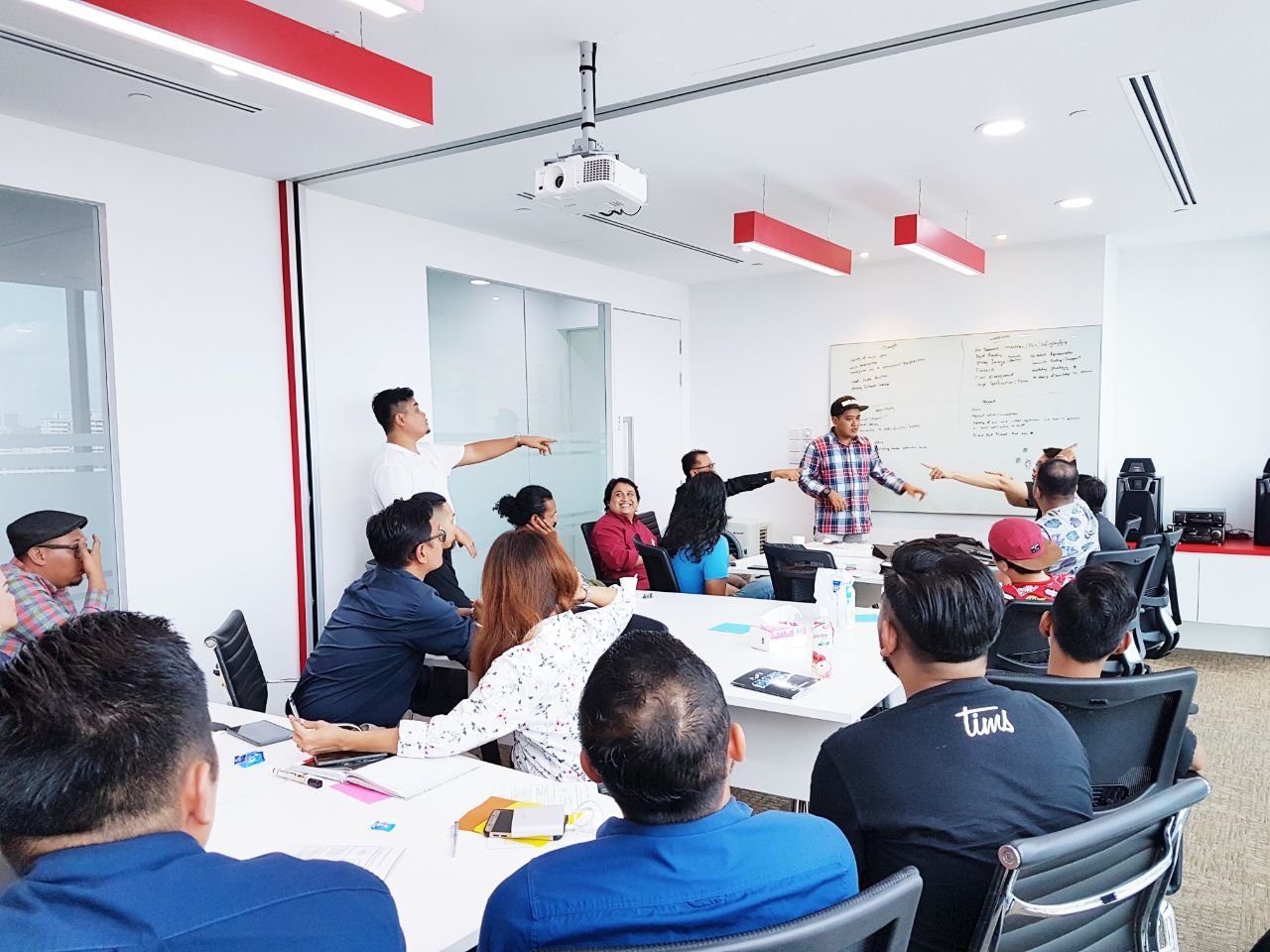 Reviewing of SWOT Analysis from both camps.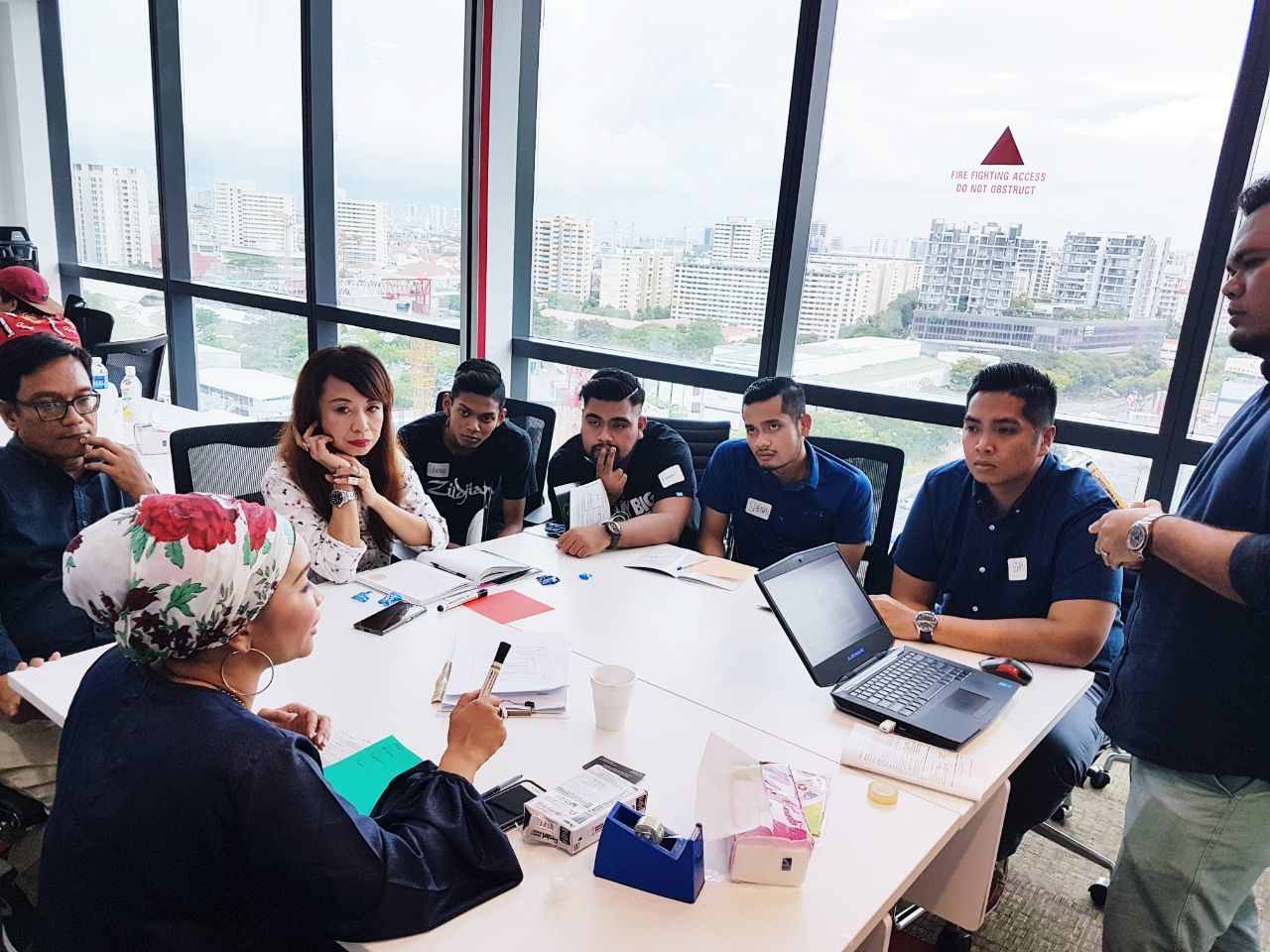 World Café starts now.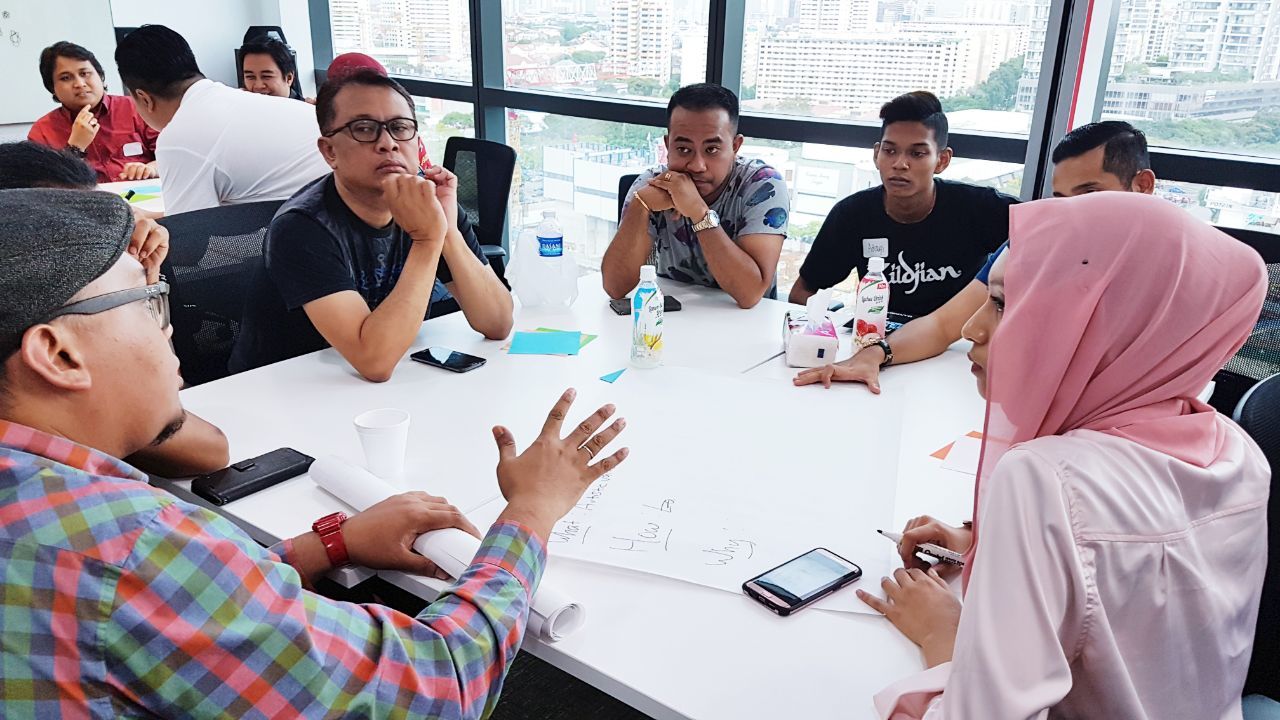 World Café discusses topics like Branding, Marketing and Commercial Music.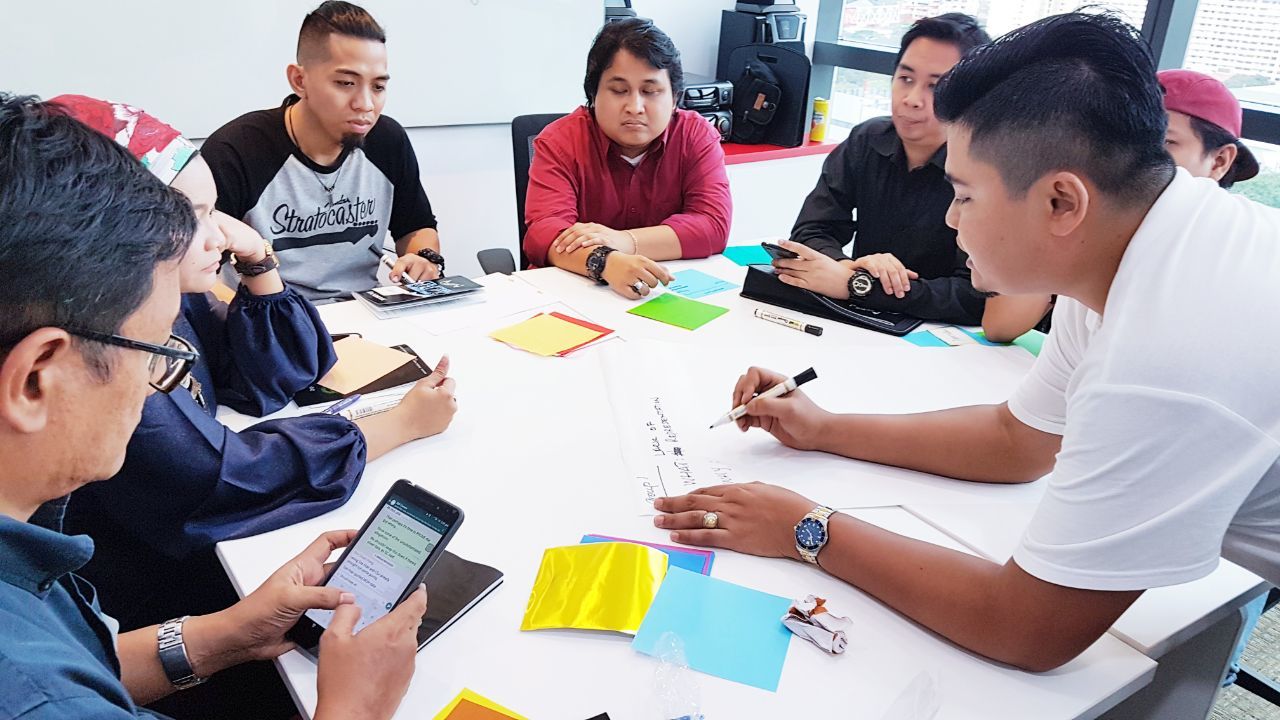 Ideas shared.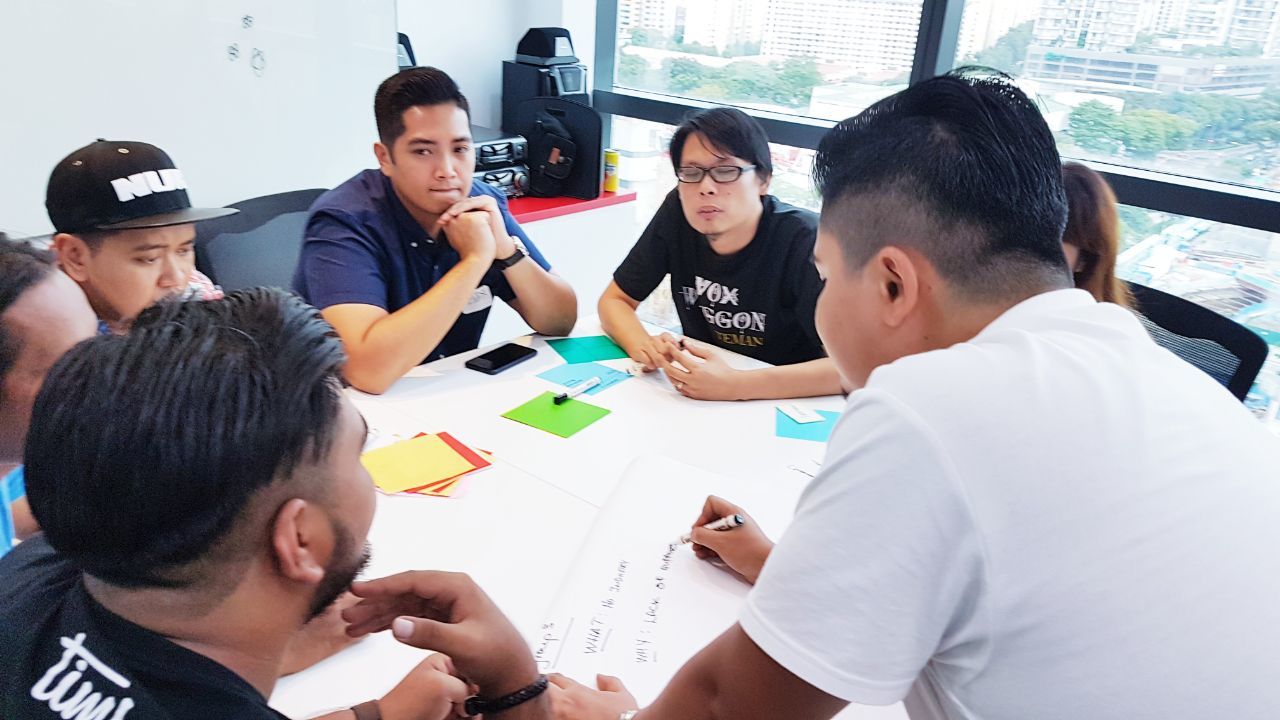 Debates were healthy and progressive.